Tray Sealer for Cardboard Plate Clio Magnetics
Tray Sealer for Cardboard Plate Clio Magnetics

Packing Station

---
It has been designed as a practical packaging solution for restaurants, cafes, frozen food producers, pastry and ready-meal producers to deliver the product to their customers in the most appropriate condition. It is a suitable and recyclable solution for packaging non-liquid foods.
* Completely AISI 304 stainless chrome.
* Magnetic lock top cover.

* Changeable mold feature.

* Nonstick green teflon sealer
* Adjustable film sealing temperature

* Adjustable manual time relay.
* High quality adjustable digital thermostat.

* Automatic opening cover system with shock absorber.

* Possibility to use with film or cardboard cover.

* It is produced in accordance with CE directives.

You can obtain the containers to be used in our machines from our oven.
You can check our PAPER FOOD CONTAINERS page for our plate types.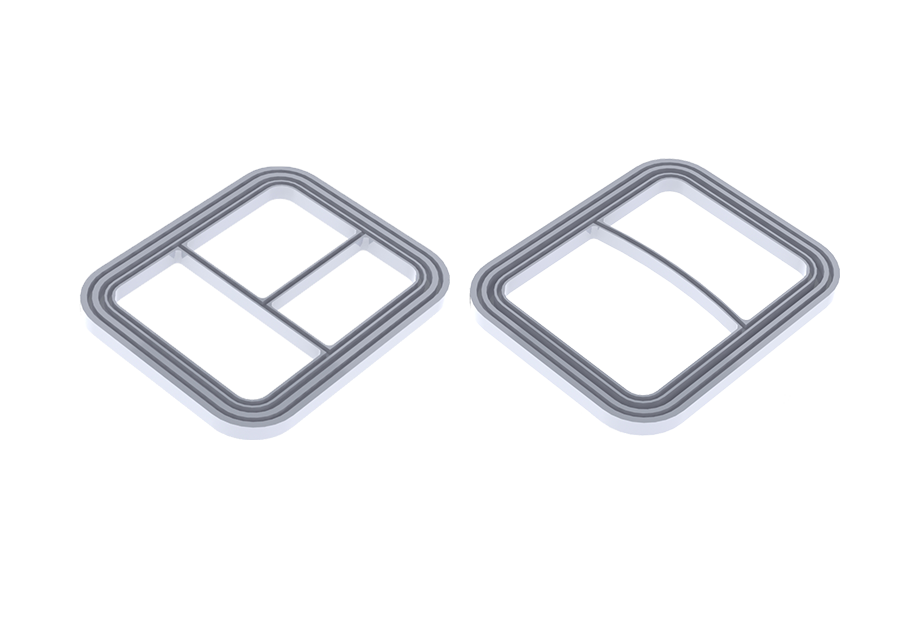 CHANGEABLE MOLD FEATURE
In our tray sealer machines, to seal different sizes of trays is economical and useful thanks to the changeable mold feature.

---
| | |
| --- | --- |
| Max. Tray Size | 195x265 mm. |
| Voltage | 220 V. |
| Power | 0,90 kW |
| Dimensions (WxLxH) | 21 kg. |
| Material | 0,90 kW |
| Box Dimensions (LxWxH) | 450x550x350 mm. |
| Weight | 21 kg. |
| With Box Weight | 360x410x650 mm. |